Contract Manufacturing
Herb Nutritionals Co., Ltd not only produces quality herbal raw materials, also has been providing dietary supplement brands around the globe with first-class contract manufacturing services. OEM supplement service is increasingly popular among clients abroad who prefer this one-stop turnkey service. Our manufacturing supplements in the form of capsules, tablets, powders, and liquids. We have the ability and expertise to provide our customers a complete turnkey solution to their manufacturing needs. We offer product concepts, formulation, GMP manufacturing, laboratory services, package and regulatory compliance support.
Herb Nutritionals Co., Ltd is GMP compliant (Good Manufacturing Practice) and registered with the FDA. Our production facilities, with state-of-the-art equipment and technology—can handle large and small runs and we can provide supplements in virtually any form—tablet, capsule, powder or liquid—and packaged in the way that will best meet your needs.
Capsules
At Herb Nutritionals we understand the importance of satisfying your customers. We take the question of variation from capsule to capsule or even bottle to bottle and ease the thought of variation. We have a chemist and a bio-engineer on staff full time to ensure the product is consistent. We take pride in our consumer's confidence that our capsules are always reliable in not only our laboratory test results, but also in visual appearance.
Tablets
Tablets are a delicate blend of the right amount of pressure and the exact measure on ingredients. When working with natural ingredients, we ensure that not only do we meet all specifications; we consistently produce a superior product that looks and delivers consistent results. We have the know-how and state of the art equipment to ensure product superiority.
Powders
Offering a powder that is not only effective but tastes great too requires a very experienced research and development staff to produce. Our experts at Herb Nutritionals Co., ltd have the ability to produce a product that far exceeds anyone else in the industry. We can formulate the optimal blend of actives, flavors and other ingredients so that your consumers will continue to be loyal customers.
Liquids
Herb Nutritionals' liquid supplement manufacturing production line adds additional opportunities for our customers. Our liquid manufacturing capabilities have provided an opportunity for our customers to enter into the growing liquid supplements industry, with low minimum order quantities and easy to work with staff. Recently, the supplement industry has begun to turn towards turning their capsule, tablet, pill, or powder formula into easy to consume liquids. This liquid supplements are the most popular with energy drink products.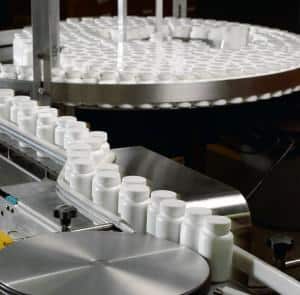 Here is a list of some of the contract manufacturing services Herb Nutritionals can provide.
Encapsulation
Tablet Pressing
Powder Filling
Mixing / Grinding
Effervescent Powders
Effervescent Tablets
Chewables
Pouching / Sachet Packaging
Blister Packaging
Capsule Polishing
Tablet Coating / Glazing
Custom Analytical Lab Work
Complete Packaging (Bottling, Sealing, Labeling)
Custom Formula Creation
Individual Product Plastic Sleeving
Metal Detecting
Nitrogren Bottling